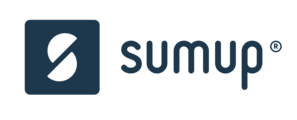 Description
Our SumUp office in São Paulo is looking to hire for the position of Frontend Engineer.

In this role, you'll work with a small cross-functional team to build tools that help hundreds of thousands of small businesses thrive. By shipping code early and often, you'll see the impact of your work on merchant's daily lives right away. You'll collaborate with experts in product, design, and operations to deliver mission-critical internal and external features that power the SumUp ecosystem.
We work on a number of different projects that span technologies, systems, and processes. A few of the technologies we're leveraging on the web at SumUp include React, Webpack, GraphQL, Apollo, Jest, Enzyme, Storybook, Next.js, Emotion, Node, and Docker.
You'll fit in perfectly to our team if:

You not only love coding, but also take the time to reflect on the benefits and drawbacks of your tools, be they frameworks, languages, or processes.
You strive for clean code, but also know how to make your "shortcuts" easy to delete in a crunch.
You know what to test, why to test it, and how to write meaningful tests.
You have experience with or interest in Functional Programming techniques.
You know how to make pragmatic programming decisions in a complex codebase.
You care about user interaction, usability, and of course – making the interface beautiful.
In general, technology excites you and you strive to learn something on a daily basis!
TASKS
Hundreds of thousands of business owners rely on SumUp to drive their business. You'll shape some of their core experiences: from their first impression on our website, to the web-based features that make them loyal to our platform. Here are some of the things you'll be doing at SumUp.
Work with a cross-functional team to ship code multiple times per week.
Contribute to our React component library and build new features in our merchant-facing single-page application.
Collaborate with product and design departments to build maintainable, usable, and beautiful features.
Share your knowledge with other developers through pair programming and receive mentorship in return.
Take initiative in pushing projects forward, while validating and communicating your ideas with the team.
Help us continue to develop our open-source projects and culture.
Assist in hiring and recruiting efforts to continue to build the team.
Here are a few things you could work on at SumUp
Our merchant-facing React app, replete with all the modern tooling (Webpack, Prettier, Jest, and Enzyme to name a few). The application provides functions like analytics, employee management, ecommerce, onboarding, and referrals. Many cool features are in the pipeline surrounding Point of Sale, product catalogue, and more.
Our partner portal, a React app that leverages GraphQL and Apollo to create an optimized experience for our partners and affiliates. Handle use cases like reporting, attribution, data visualization and more in this greenfield application.
Our design system and component library, built in React, using Emotion for css-in-js. These components can be used in all our different web applications. We use Storybook as a component workbench and Gatsby to generate public-facing documentation.
And many more, like our SumUp for Developers tools, ecom gateway, open source integrations, internal applications, and greenfield projects. We also do CI with Docker and Jenkins, and have many more plans for how to leverage containers for our apps.
If you're interested in diving into the platform or getting your hands dirty in devops, you're encouraged to extend your impact to those areas as well.
Requirements
Strong programming foundation and experience in Javascript
Linux fundamentals (git, ssh, editing a file on a remote server, reading logs, etc.)
Experience building a non-trivial Single Page Application (SPA), ideally in React
Ability to implement design specs precisely
Ability to communicate fluently about technical topics in English
2+ years professional experience
We would love if you've shipped code in programming languages besides Javascript or have experience with Node, but it's not a requirement. This is fundamentally a full stack role! We look for people who are excited to go beyond their comfort zone.
Benefits
Gorgeous, modern startup office space in Pinheiros, near the Pinheiros Subway station
Opportunity to travel to Europe for semi-annual off-sites and hackathons
Choose your hardware, MacBook or PC
Budget for attending conferences and advancing your career. We encourage you to speak at conferences and give talks!
Weekly Lunch and Learn session, where the local engineering team exchanges ideas over company-sponsored lunch
Dedicated time every week for side-projects and open source initiatives
English classes
Competitive salary and opportunity to grow
Gympass, VT, medical care
Regarding your application
We're looking forward to meeting our next teammate! You'll be asked to provide the following information when you apply:
Why you think you'd be a good fit for this position.
One of your favorite coding challenges you encountered in the last two years: what was it about, how you tackled it, and what you learned. Technical details encouraged!
You can also choose whether to include a CV, a link to your Xing/LinkedIn, a link to your github, tech blog, or portfolio – whatever you think will give us the complete picture!

Please provide your answers to these questions in English (as well as your CV, if possible). We're an international company, and English is our business language!
If you want to know what it's like to work at SumUp, check out our careers page at https://sumup.com/careers.
We are looking forward to receiving your application!

About us
We are the leading global mobile point-of-sale (mPOS) company, with major offices in Berlin, Sofia, and São Paulo. We started out five years ago and built our payment service from scratch to shake up the industry and wake up the entrepreneur within everyone. We created a unique device that pairs with the smartphone in your pocket, allowing small merchants to accept card payments anywhere. Beyond our original hardware, mobile and web apps, we have gone on to develop a suite of APIs and SDKs for integrating SumUp payments into other apps and services. We recently launched a brand new contactless device, which makes paying by card easier than ever before!
Today, hundreds of thousands of small businesses in 31 countries around the world rely on SumUp to get paid. But we won't stop there. By the end of the year SumUp will expand into 16 more markets! If you think you've got what it takes to reshape the payments industry — join us.