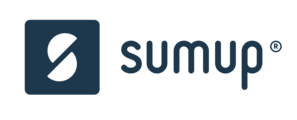 Description
At SumUp, we are driven to empower small businesses across the globe by de-hassling their lives and helping them to succeed. Our vision as a global FinTech company is to build the first-ever global card acceptance brand, and we are well on our way as small businesses in over 31 countries around the world rely on SumUp to get paid. To get there we are putting together an awesome team that is committed to one another and to our merchants. You could be our missing link! Help us bring card acceptance to the masses!
Our boldness, startup mindset, empathy and love for product foster a creative environment for our employees. We value an entrepreneurial spirit and seek to build lasting relationships among our employees. We know that a diverse and inclusive workforce keeps us competitive and provides opportunities for all. We believe that together we can help small businesses grow.
As part of the Android team shape the core experience of merchants who are using the Android App on a daily basis. In the first few weeks, you'll dive into the code and learn how to create clean, composable components in our codebase. You'll use this knowledge to start developing and refining features. You'll learn how we write tests, how we manage bluetooth communication, and how we keep performance tip-top. In the first three months, you'll develop major features that impact our merchant base. You'll work closely with product and design departments to build features that are maintainable, usable, and beautiful. You'll help us re-think problems we've solved before in a different way as requirements evolve.

By the end of your first year, you'll have a wealth of knowledge about our complex problem domain, as well as its implications in the interface and in the backend – and how to manage it in a clean way. You'll have launched numerous features in the Android app as well as in the Android SDK.
Requirements
Your Profile
- You are comfortable with Java and the Android framework. You also know how to get things done on the command line.
- You are curious about Kotlin.
- You know what to test, why to test it, and how to write flexible tests that won't break.
- You care about user interaction, usability, and of course making the interface beautiful.
- You strive for clean code, but also know how to make your "shortcuts" easy to delete in a crunch.
- You love coding and take the time to reflect on all aspects of your implementation, be it the frameworks, languages or processes.
- You are not afraid to ask for help or to use Google when something is beyond your grasp.
- Your precise communication skills make working in a distributed team effective and efficient.
- Technology excites you and you strive to learn something on a daily basis!
Benefits
Why SumUp?
- The Mobile Team: You'll be with people who care about mutual learning, keeping our technical knowledge up-to-date, and discussing ideas that not only contribute to the company's success, but keep everyone connected to the wider tech community
- Dedicated time every week for side-projects and open source initiatives
- Semi-annual off-sites, where the tech teams from Berlin, Sofia, and São Paulo gather together. In the past we've gone to Bulgaria and Greece and a castle in the German countryside.
- Opportunity to attend tech meetups and conferences with the team (especially if you're giving a talk!)
- Convenient location in the heart of Cologne
- All the startup swag you expect: Xbox, unlimited coffee, and a shiny MacBook Pro
- Our office has a strong sense of community; we get together regularly for sports, Karneval, and drinks
- Our global team comes from 40 different countries creating a fun, international environment
Apply now!
We are looking forward to meet our next teammate!
If you want to know what it's like to work at SumUp check our careers page: https://sumup.com/careers.
We are looking forward to receiving your application!
SumUp is an Equal Employment Opportunity employer that proudly pursues and hires a diverse workforce. SumUp does not make hiring or employment decisions on the basis of race, color, religion or religious belief, ethnic or national origin, nationality, sex, gender, gender identity, sexual orientation, disability, age or any other basis protected by applicable laws or prohibited by Company policy. SumUp also strives for a healthy and safe workplace and strictly prohibits harassment of any kind.