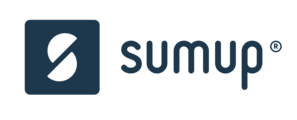 Customer Support Supervisor Brazil
Description
Our SumUp office in São Paulo is now hiring for the position of Customer Support Supervisor Brazil.

As a Support Supervisor you will be responsible for fostering an incredible client experience, delivering a WOW support experience from the moment they get in touch with us or perhaps, even exceeding expectations by getting in touch with them. You will do this by supervising a team of Team Leaders, who each lead a team of agents. We feel truly responsible for our customers, and support has a strategical role at the company.
To achieve this you must be:
Analytical to understand the performance of your team, to review a process flow and bring improvement opportunities.
Proactive to achieve your daily goals and start new projects. We're a daily, under-construction company meaning that everything can be re-designed by you.
Amazing people skills. Our agents are responsible for the WOW experience with customers so you must bring your team an amazing experience regarding your management of them as well.
Self-driven.You are responsible for your own and are a team carrier.
Able to train and develop your team.
Requirements
At least 5 years of full-time work experience, including at least 2 years of leaders management
Previous experience at companies with a recognized focus on customer experience, such as tech companies, premium banks, etc.
English is mandatory as you'll be part of a truly global organization
Knowledge of Excel and analytical capabilities are necessary. Being comfortable with vast data, interpreting them and coming up with conclusions are a fundamental part of this role
Experience with project management
Ability to articulate and be a good communicator, so you can efficiently guide your team
Benefits
Rewarding compensation and PLR
Empowerment to do great things & leave your mark in a high-growth organization
Unique opportunity to develop a strategical support, direct impacting on business
An amazing team and work environment, that works with passion and purpose to achieve incredible results
Empowerment to do great things in a company with fast growth
If you want to know what it's like to work at SumUp, check out our careers page at https://sumup.com/careers.
We are looking forward to receiving your application!

About us
SumUppers are inspired by a dream: payments must be as easy as using cash. This implies a world where the transaction happens and people don't even realize it. Our intuitive, inclusive and innovative payment solutions are the first step towards this world. We are proud of our amazing and challenging working environment. Obsessed about striking payment processing solutions, we empower small business to accept card payments. Are you up for the challenge? Apply now!
Why work with us?
We do things differently. We build our own payment solution end-to-end so that we can always offer the best value and service. We know how vital payment is to small businesses, so we use our technology to solve their problems. We believe in open and transparent communication, not strict rules and hierarchies. If you're looking for the chance to innovate, and disrupt the payment industry – join us.