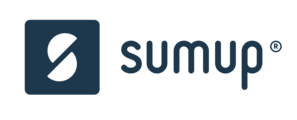 Description
Our SumUp office in Sofia is now hiring for the position of a Network Engineer to maintain network performance by building net configurations and connections and troubleshooting network problems.
TASKS
Establish networking environment by designing system configuration; directing system installation; defining, documenting, and enforcing system standards
Maximize network performance by monitoring performance; troubleshooting network problems and outages; scheduling upgrades
Secure network system by establishing and enforcing policies and regularly review them
Update job knowledge by participating in educational opportunities; reading professional publications; maintaining personal networks; participating in professional organisations
Accomplish information systems and organisation mission by completing related results as needed
Reporting network operational status by gathering, prioritising information; managing projects
Configure and install various network devices and services (e.g., routers, switches, firewalls, load balancers, VPN, QoS).
Requirements
3+ years of relevant professional experience.
Deep understanding of networking protocols (e.g., IPSEC, VRRP, BGP, OSPF, 802.11, QoS).
Broad knowledge of build, integration, deployment and provisioning of large scale networks.
Good understanding of Layer 2 and Layer 3 concepts. Routers, switches and firewalls configuration experience, in addition L4-L7 application delivery.
Advantage – experience with Google Cloud Platform and Amazon EC2 deployments and virtual machines.
Cloud & SaaS Platforms: Amazon and private cloud design, integration with legacy data center and public/private and hybrid cloud based on all major technologies.
Hands-on: Major network and security technologies, Juniper is a must, Fortigate, F5, Checkpoint, Haproxy, Nginx, Redhat/Debian linux, MRTG, CACTI and Zabbix.
Excellent interpersonal skills.
Fluency in English.
Benefits
Flat hierarchies and the opportunity to have an impact, irrespective of your job description
An amazing team and work environment, that works with passion and purpose to achieve incredible results
Flexible working times
Challenging tasks in an international environment
Additional health insurance
23 days paid vacation.
We are looking forward to receiving your application!
About us
SumUp is the leading mobile point-of-sale (mPOS) company in Europe and is set to revolutionize the global payments market. With SumUp, merchants can accept credit and debit cards using their smartphones or tablets in a simple, secure and cost-efficient way. SumUp's mobile card acceptance solution is built on proprietary end-to-end EMV payment gateway technology, terminal hardware and mobile applications.

The company is authorized as a Payment Institution by the Financial Conduct Authority (FCA) and is Europay, MasterCard, and Visa (EMV) and PCI-DSS certified, ensuring that payments are processed in accordance with the highest security standards. SumUp is backed by American Express, BBVA Ventures, Groupon and other renowned venture capital investors.

Launched in August 2012, SumUp has expanded into 31 countries, including the UK, Germany and Brazil and is set to continue its global expansion. It has an international and diverse office culture and with major offices in London, Berlin, Sofia and São Paulo.