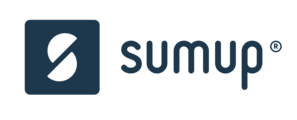 Description
At SumUp, we are driven to empower small businesses across the globe by de-hassling their lives and helping them to succeed. Our vision as a global FinTech company is to build the first-ever global card acceptance brand, and we are well on our way as small businesses in over 31 countries around the world rely on SumUp to get paid. To get there, we are putting together an awesome team that is committed to one another and to our merchants. You could be our missing link! Help us bring card acceptance to the masses!
Our boldness, startup mindset, empathy and love for product foster a creative environment for our employees. We value an entrepreneurial spirit and seek to build lasting relationships among our employees. We know that a diverse and inclusive workforce keeps us competitive and provides opportunities for all. We believe that together we can help small businesses grow.
Become a part of SumUp's first Startup within the company: In the Point of Sale team, we're building and running an entirely separate software-as-a-service (SaaS) business around a Point of Sale Register product for our European markets. You'll be joining a interdisciplinary and self-sufficient team solving problems around the topics of lead generation, sales, operations, logistics, customer experience and marketing with the aim of making this business thrive.
What you'll be doing in this job
- You are the right hand to the VP Point of Sale, in the picture and up to date on all ongoing projects within the business unit and ready to make tactical and contribute to strategic decisions to drive the business further
- You play a crucial role in coordinating work and progress within and between the teams, incl. organising and leading meetings, s ummarizing and sharing information and decisions
- You are in charge of planning and implementing strategic projects around operations and sales that may include teams inside and outside the business unit as well as external contractors
- You work hand-in-hand with all teams within the business unit as well as selected teams throughout the global organization, including sales, business development, support, operations, logistics and marketing
- You represent the business unit within the organization as well as with external partners, customers and suppliers.
Requirements
Your profile
- You have a relevant degree in business, management or engineering
- You have experience leading teams
- You have 5+ years of working experience in consulting, business development, project management or operations
- You are very well structured and have an analytical mindset. You agree that without data, you're just another person with an opinion
- You enjoy getting your hands dirty from time to time, getting down into the trenches when the situation requires you to
- You are creative in finding pragmatic solutions even outside familiar territory and are quick in reacting to new realities
- You enjoy challenges, responsibility and ownership
- You have excellent presentation, communication and language skills (verbally and written) in English as well as either in German and/or in French.
Benefits
Why SumUp?
- hierarchies and the opportunity to have an impact, irrespective of your job description.
- Convenient location in the heart of Alexanderplatz.
- Our office has a strong sense of community; we get together regularly for breakfasts, brunches, soccer, German and yoga lessons.
- Our team comes from 40 different countries building a fun, international environment.
SumUp is an Equal Employment Opportunity employer that proudly pursues and hires a diverse workforce. SumUp does not make hiring or employment decisions on the basis of race, color, religion or religious belief, ethnic or national origin, nationality, sex, gender, gender identity, sexual orientation, disability, age or any other basis protected by applicable laws or prohibited by Company policy. SumUp also strives for a healthy and safe workplace and strictly prohibits harassment of any kind.