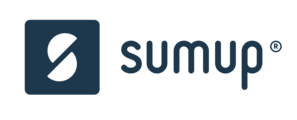 Description
About us

SumUp is the leading mobile point-of-sale (mPOS) company in Europe and is set to revolutionize the global payments market. With SumUp, merchants can accept credit and debit cards using their smartphones or tablets in a simple, secure and cost-efficient way. SumUp's mobile card acceptance solution is built on proprietary end-to-end EMV payment gateway technology, terminal hardware and mobile applications.

The company is authorized as a Payment Institution by the Financial Conduct Authority (FCA) and is Europay, MasterCard, and Visa (EMV) and PCI-DSS certified, ensuring that payments are processed in accordance with the highest security standards. SumUp is backed by American Express, BBVA Ventures, Groupon and other renowned venture capital investors.

Launched in August 2012, SumUp has expanded into 31 countries, including the UK, Germany and Brazil and is set to continue its global expansion. It has an international and diverse office culture and with major offices in London, Berlin, Sofia and São Paulo.

We do things differently. We build our own payment solution end-to-end so that we can always offer the best value and service. We know how vital payment is to small businesses, so we use our technology to solve their problems. We believe in open and transparent communication, not strict rules and hierarchies. We are a team of hardworking, talented people with one goal: to build a better way to get paid. We've got some huge challenges ahead of us, and we need smart, creative people to help us tackle them. If you think you've got what it takes - join us.

Our SumUp office in Sofia is now hiring for the position of Junior Accountant.The role is ideal for fresh graduates who are eager to start their professional path in the area of Finance. Experience is not a must for the role. Your passion for precision and excellence is what makes the difference.
Working within the Finance team to assist in the production of key data for the management team.


TASKS

To prepare cost and revenue documents, reflecting the movement of cash, as well as to prepare the accounting records of the company and of the group companies monthly
To control and analyze the financial information and to prepare entries to accounts
To perform the accounting for all entities within SumUp Group
To analyze the revenue and expenditure trends
To reconcile the bank accounts daily
To prepare and submit VAT declarations
To prepare and submit other reports related to the various tax requirements
Requirements
Required Experience:
An undergraduate degree
Good Excel skills; ideally to include; Pivot Tables, VLookUp and Macros
Excellent spoken and written English, German would be an advantage
Able to communicate effectively with internal and external parties
Work full-time
Skills & Abilities:

Ability to develop and maintain high level of knowledge and understanding of the financial environment;
Responsiveness and diligence
Strong time management and organisational skills, ability to prioritise own tasks as well as the tasks of subordinate employees
Target driven with ability to remain focused on goals and maintaining effective work despite challenges
Ability to communicate clearly and concisely, both verbally and in writing
Strong team player and ability to interact with colleagues at all levels
Methodical and detail conscious with high standards of punctuality and discipline
Strong analysis and problem solving ability. Weigh up options and produce practical and workable solutions
Benefits
And you can expect from us:

If you are willing to take your career to new heights, to improve your expertise and unfold your potential, join our team where you will have:
An amazing team and work environment, that works with passion and purpose to achieve incredible results
Flexible working times
Short decision-making channels with flat hierarchies in a "non-call-center atmosphere"
23 days paid vacation
Additional health insurance
Challenging tasks in an international environment
We are looking forward to receiving your application!
If you want to know what it's like to work at SumUp check our careers page: https://sumup.com/careers