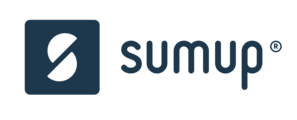 Business Development Associate - UK and Ireland
Description
Our SumUp office in London is currently hiring for the position of Business Development Associate - United Kingdom and Ireland.

We are looking for a high energy, hunting focussed, business development professional, who will work closely with the Head of Business Development in the region, to uncover, approach and close prospects to generate new business opportunities that fuel our sales pipeline.
TASKS
Identify, qualify, contact and acquire potential cooperation partners in the United Kingdom and Ireland.
A core responsibility will be to develop and maintain a sales ready prospect pipeline across across ISV's, retailers, referral partners and large merchants, that is ready to close.
Effectively articulate the SumUp proposition.
Possess strong negotiating skills and regard lead qualification and deal closing as your absolute strength.
After closing a deal, implementation is as important as closing a partnership.
Represent SumUp and our product at all times in a secure, convincing and professional manner with regards to key accounts and at industry events
Be equally comfortable working on your own and as part of a team
Requirements
Must have completed a Bachelor's, Master's, or MBA in relevant field (communications, business, management, etc.).
2+ years business development or sales experience and corresponding success ideally in the FinTech environment - we also equally value fast learners!
Experience in working with ISVs, ISOs, retailers or large referral partners is a must.
Extensive experience in lead generation with working knowledge of pipeline building and effective use of social media (Linkedin) and CRM platforms (Salesforce.com).
Established connections in the local market.
Strong negotiating skill, trustworthiness and creativity
Native level language skills (verbally and written) in English.
Senior personality – someone who is comfortable communicating with and convincing C-level business partners.
Experience and proven track record with a complete partnership sales life cycle, from identifying leads, to pitching, closing and implementing them.
Startups thrill you! You're able to identify yourself with them and you know what awaits you when working for one. Startup experience is a definite plus.

What is in it for you?
High achievers will be considered for promotion to Business Development Manager after one year.
Benefits
Flat hierarchies and the opportunity to have an impact, irrespective of your job description.
A convenient location in the heart of Oxford Circus.
Our office has a strong sense of community; we get together regularly for brunches, cocktail nights, soccer, and yoga.
Our team comes from 24 different countries creating a fun, international environment.
If you want to know what it's like to work at SumUp, check out our careers page at https://sumup.com/careers.
We are looking forward to receiving your application.
About us
We are the leading mobile point-of-sale (mPOS) company in Europe. We started out 5 years ago and built our payment service from scratch to shake up the industry and wake up the entrepreneur within anyone. We created a unique device that, with the smartphone that's in your pocket, allows small merchants to accept card payments anywhere. Whether our merchants are brewing coffee or fixing cars, we want to make technology that everyone knows how to use. That way our merchants can focus on what they do best. From our paperless onboarding to taking the first payment, we make it easy. Traditional offerings leave out small businesses, we don't. We are open and honest about our pricing and have no hidden fees.
Today, hundreds of thousands of small businesses in 31 countries around the world rely on SumUp to get paid. In addition to our original hardware, mobile and web apps we have gone on to develop a suite of APIs and SDKs to integrate SumUp payment into other apps and services.
Why work for us?
We do things differently. We build our own payment solution end-to-end so that we can always offer the best value and service. We know how vital payment is to small businesses, so we use our technology to solve their problems. We believe in open and transparent communication, not strict rules and hierarchies. We are a team of hardworking, talented people with one goal: to build a better way to get paid. We've got some huge challenges ahead of us, and we need smart, creative people to help us tackle them. If you think you've got what it takes—join us.