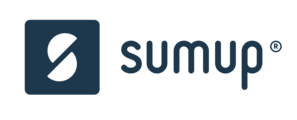 Brand Designer - motion/film editing focus
Description
At SumUp, we are driven to empower small businesses across the globe, by reducing their hassle and helping them to succeed. We are aiming to build the first-ever global card acceptance brand. To get there we are putting together an awesome team that is committed to one another and to our customer.

Joining the Design Team will be interesting for you if you're excited by the potential to work with many different platforms/mediums and have a desire and hunger to constantly improve and innovate in these spaces. We have physical hardware (made in Berlin), localized websites, mobile apps on iOS and Android, third-party integrations and a merchant-facing web app. The Team is located in Berlin and São Paulo, Brazil covering everything from User Experience and Interaction Design to Brand and Communication Design. Help us bring card acceptance to the masses!
The Job
We're looking for a Designer - with a motion/film editing focus - to help us in refining SumUp's branding and communications on the path to becoming the first global card acceptance brand. You'll work closely with our Marketing and Communications team to analyse the best way to communicate our brand through videos on multiple channels, focusing on prospecting new leads for SumUp. You'll think big to reach our common goal.
You are a design geek who loves graphic and motion design;
You know how to develop and maintain a visual brand for companies and products;
You enjoy creating and coming up with new visual concepts for campaigns;
You are always striving to improve your craft;
You're comfortable balancing foundational design explorations with getting projects out the door and iterating fast;
You love working with different stakeholders in a company.
Requirements
English and Portuguese are mandatory
You have 2+ years experience as a Graphic/Communication Designer, Motion/editing;
You're familiar with modern design tools and services (we use Adobe tools mainly);
Excellent communication and presentation skills which help you to communicate ideas and concepts with team members from a wide range of countries and cultures;
You have a strong design aesthetic - motion graphics (required) and editing skills. Photography, illustration, and conceptual ad skills are all a big plus;
We would love to see your portfolio (even if it´s not a huge one)
Benefits
Healthcare (no discounts for the employee)
Transportation voucher or parking space
Meal voucher (R$ 600,00/monthly)
Gympass
Childcare assistance for moms (up to 5 years, 11 months and 29 days)
Optional dental assistance
About us
We are the leading mobile point-of-sale (mPOS) company in Europe. We started out 6 years ago and built our payment service from scratch to shake up the industry and wake up the entrepreneur within anyone. We created a unique device that with the smartphone that's in your pocket, allows small merchants to accept card payments anywhere. Whether our merchants are brewing coffee or fixing cars, we want to make technology that everyone knows how to use. So our merchants can get on with what they do best. From our paperless onboarding to taking the first payment, we make it easy. Traditional offerings leave out small businesses, we don't. We are open and honest about our pricing and have no hidden fees.


Today, hundreds of thousands of small businesses in 30 countries around the world rely on SumUp to get paid. In addition to our original hardware, mobile and web apps we have gone on to develop a suite of APIs and SDKs to integrate SumUp payment into other apps and services.


Why work for us?
We do things differently. We build our own payment solution end-to-end so that we can always offer the best value & service. We know how vital payment is to small business, so we use our technology to solve their problems. We believe in open and transparent communication, not strict rules and hierarchies. If you're looking for the chance to innovate, and disrupt the payment industry – join us. We are a team of hardworking, talented people with one goal: to build a better way to get paid. We've got some huge challenges ahead of us, and we need smart, creative people to help us tackle them. If you think you've got what it takes - join us.
SumUp is an Equal Employment Opportunity employer that proudly pursues and hires a diverse workforce. SumUp does not make hiring or employment decisions on the basis of race, color, religion or religious belief, ethnic or national origin, nationality, sex, gender, gender identity, sexual orientation, disability, age or any other basis protected by applicable laws or prohibited by Company policy. SumUp also strives for a healthy and safe workplace and strictly prohibits harassment of any kind.