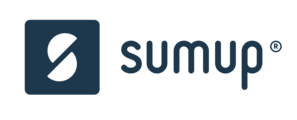 Description
SumUpers are inspired by a dream: payments must be so easy, intuitive and cheap that transaction happens and people don't even realize it. Our intuitive, inclusive and innovative payment solutions are the first step towards this world. We are proud of our amazing and challenging working environment.

Excited about building striking payments to empower the world? Join the team!


Our SumUp office in São Paulo is now hiring Interns for our Operations team!




While in this role, your main responsibilities will be:
Monitoring and controling the KPIs of our operations;
Developing in-depth analysis to identify improvement opportunities;
Implementing and managing processes to ensure scalability and enhance our customers experience;
Collaborating with internal stakeholders to guarantee processes flow.
Requirements
You'll fit perfectly in our team if you:
Have excellent verbal and written communication skills in Portuguese and are comfortable speaking English - you'll be part of a truly global organization!
Are highly analytical with above-the-average "problem-solver" skills;
Are able to take business decisions with a structured thinking - you'll be in a high-responsibility atmosphere!
Are proactive to achieve your daily goals and start new projects;
Have strong knowledge about Microsoft Excel.
Benefits
Why SumUp?
Empowerment to do great things and the opportunity to leave your mark in a high-growth organization;
An amazing team and work environment, that works with passion and purpose to achieve incredible results;
Nice and flexible working times;
Additional health insurance.